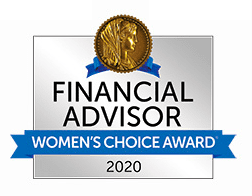 The feminine approach to investing has been branded a losing strategy in the press: too conservative, risk-averse; less experienced; more worried about losses; and, less money to save/invest (lack of pay parity).
Here are recent facts and some encouraging news:
Female investors earn better returns than men — up to 1%, according to some studies.
On average, women lost 2.5% of their stock portfolio value in 2015, while men lost 3.8%.
Women are less confident in their investing ability than men, though investing confidence increases with age.
Around a quarter of women have money in the stock market, and women are more likely than men to keep significant amounts of their assets in cash.
Less than 5% of women take a good deal of risk in their portfolios.
Women stay the course by trading stocks and changing asset allocations less frequently than men.
Despite earning 20% less, women have higher savings rates and retirement plan participation than men.
Understanding the unique challenges women face when it comes to financial wellbeing and learning how investing works are the keys to being able to be confident, financially secure and independent. 
Women control more than half the wealth in the United States and while 70% of female consumers would like to work with a financial advisor, less than half actually have one. That's because, until now, women didn't know where to find an advisor who is trustworthy and competent, who understands them and to whom they can relate.
As a recipient of Women's Choice Financial Advisor Award, you have a trusted resource. The Women's Choice Award for Financial Advisors is the only recognition program for well-qualified advisers who are committed to the women's market and serving their female clients. Qualifying for this Award year after year reaffirms my commitment to providing extraordinary service in
addressing the financial needs of women and their families
. 
Just when you feel most vulnerable and even disconnected from prior advisors chosen by your ex-spouse, I will guide you with a step-by-step approach based on
how you want to learn
.